Subway Fucker part 1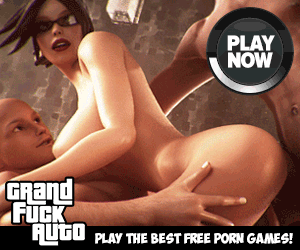 Advertise

Description: Have You ever play sex game called "The Rapist and the Victim"? Today You'll be able to watch at young pair of lovers who look for a new sexual experience. Tonight James and Megan are going to an abandoned subway line to play the game. It will be a hot night filled of wild sex action! Use mouse to select actions to perform.
Similar
Back
Next
Comment on this game
Join for a free, or log in if you are already a member.
Comments
hol

@

2017-06-10 13:16:12

Nice and free

nora

@

2017-05-09 17:39:02

Nice game i love it

Mysterious

@

2016-10-20 09:55:30

Good and fun

vishme

@

2015-08-29 19:48:20

caripinewa

Nickname

@

2014-10-21 14:53:19

ĊoĊ hahahaha super game

Nickname

@

2014-10-21 14:36:43

choot fuck that girl damn she's so hot

sex

@

2014-10-20 07:46:09

i love you to

taylor

@

2014-09-27 21:09:36

fuck me good

raimon

@

2014-09-25 16:28:24

sarap humindot

dicky

@

2014-09-17 21:23:20

suck me christie

Christie

@

2014-09-12 10:08:16

I..I'm rubbing my pussy....!!! yeah oh.oh yeah yeah

bayu

@

2014-09-05 21:32:50

I love duck so hard

satyaki

@

2014-04-17 08:58:38

this is very plesuarable

para

@

2014-04-02 01:31:50

i love fuck me so hard and to have anal with big booty

Alex.E.M

@

2014-03-20 06:38:47

I had played this game 3 years ago,but I still think this game is very good.

eman balong

@

2014-03-09 14:42:29

a love this game

muhammadiyah

@

2014-02-24 15:38:04

fuck fuck fuck i'm so horny

om

@

2014-02-18 14:52:50

so good think like fucking

raju

@

2014-02-04 11:58:37

sexgr,lkjoerioureioujioreuioodsgjkgdsdiosfhio

awer

@

2014-01-26 08:36:11

hot is good

ayush

@

2014-01-05 09:39:41

i had played this game ayear ago but this is very good

Nickname

@

2013-11-15 20:38:30

cmuahhh, chuuiii

Kingbob

@

2013-11-02 16:44:16

15 you want to earn money? try this adf.ly/XU3LO